BSMPG is proud to announce the return of Joel Jamieson as a speaker within the popular Sports Fusion (formally Hockey & Basketball Specific Training) Track at the 2013 BSMPG Summer Seminar - May 17th and 18th, 2013! Joel joins Dr. Stuart McGill and Marco Cardinale for this weekend event along with the leaders in Performance Training and Sports Medicine professionals from aournd the world! With the greatest speaker line-up assembled to date, the 2013 BSMPG Summer Seminar will be the WORLD'S most sought after Sports Medicine & Performance Seminar to date!!
Be sure to save the date now - hotels will fill fast with this event along with normal Boston traffic so start making plans now!
See you in Boston this May!!!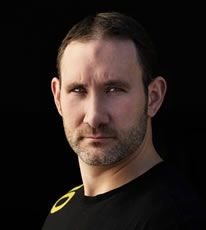 JOEL JAMIESON
SPONSORED BY:

8Weeksout.com
Topic: Advanced Recovery Strategies to Maximize Performance
Joel Jamieson is widely regarded as one of the world's foremost authorities on strength and conditioning for combat sports. He has more than 7 years experience working with many of the top athletes in the sport and has trained over 30 of the biggest names in MMA, including 7 world champions.
He formerly served as the Director of Strength & Conditioning for Pride FC and currently works in a similar capacity for Dream. Prior to his work in MMA and combat sports, he spent time training D-1 football players and worked in the NFL with the Seattle Seahawks. He has trained countless teams and athletes from the NFL, MLS, NHL and NBA and Olympic competitors from 5 different sports.
Joel is also the founder of www.8weeksout.com and author of the highly acclaimed book, "Ultimate MMA Conditioning." Since its release in 2009, it has been sold in more than 103 countries and widely regarded as the definitive book on the subject. He is a regular featured contributor to Fight! Magazine, Fighting Fit (UK) Sherdog.com, Men's Health, Muscle & Fitness and his training programs and articles have been featured in a variety of online and print media throughout the globe.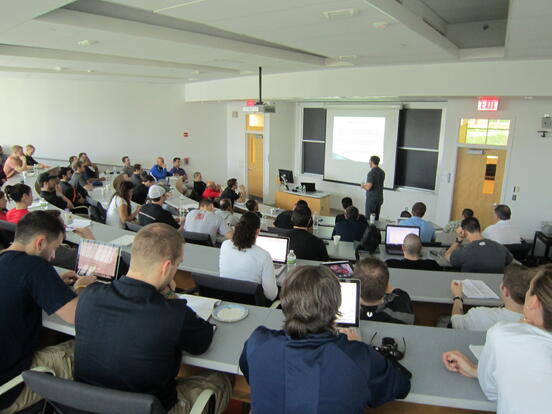 Joel Jamieson at the 2012 BSMPG Summer Seminar - EVERY SEAT FILLED!
Don't miss out on the largest Sports Medicine and Performance Seminar in the World
Register Today before we reach capacity!