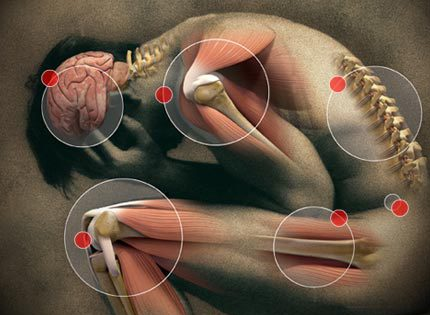 "Anxious, apprehensive thoughts have been shown to have an effect on the functioning of muscles. Lotze et al, using function MRI scans have demonstrated that the cortical activity involve in thinking about a movement is similar to the coritcal activity associated with the movement itself. It appears that simply talking about painful experiences increases activity in associated muscles in chronic low back pain patients. Therefore, there is ample evidence that anxiety regarding movement, pain and re-injury can all modify motor behaviour."
Pg.36
Chaitow L. Breathing pattern disorders, motor control, and low back pain. Journal of Osteopathic Medicine, 2004;7(1):34-41
See world leader in pain research, Adriaan Louw at the 2013 BSMPG Summer Seminar - May 17 & 18, Boston MA.
Register today before seats fill up!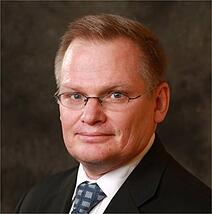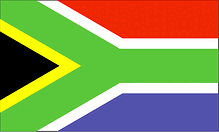 A Neuroscience Approach to Low Back Pain in Athletes
Adriaan Louw, PT, PhD (c), M.App.Sc (Physio)
Course Description:
Low back pain (LBP) is common in athletes. Most therapeutic interventions focus on structural issues such and instability or hypermobility and result in treatment associated with spinal stabilization. This presentation, however, is designed to updated attendees on the brain's processing of LBP in athletes, with an emphasis on LBP, brain processing and its potential effect on sports performance. New research into the brain's processing of pain has shown that not only sensory areas of the brain processes pain, but key areas associated with sports performance, such as the motor, pre-motor, amygdala and more are significantly active when LBP is experienced. Given the brain's priority of processing pain, many of these key areas associated with optimum performance is less likely to contribute to the athletes recovery and may play a significant role in potential performance loss and re-injury. The neuromatrix view of LBP is a true bio-psycho-social view of pain and essential for physical therapists treating athletes. Clinicians need to realize that addressing issues such as fear, anxiety, expectations and pain itself, are all important in delivering optimal recovery in athletes with LBP. This presentation will include discussion of motor control, endocrine system, and immune system and more, all in relation to a brain's processing of pain in athletes.
Objectives:
Upon completion of this educational session the participants will be able to:
1. Understand how the brain processes low back pain
2. Understand how an athlete dealing with pain, ultimately utilizes areas of the brain associated with sports performance, thus impacting their recovery
3. Identify bio-psycho-social factors associated with the development of LBP in athletes
4. Develop strategies, based on the neuromatrix, on how the manage athletes with LBP
5. Apply the information from the educational session into clinical practice