BSMPG is proud to announce the addition of Mark Lindsay as a speaker within our Sports Medicine & Rehabilitation Track at the 2013 BSMPG Summer Seminar - May 17th and 18th, 2013! Mark joins Dr. Stuart McGill and Marco Cardinale for this weekend event along with the leaders in Performance Training and Sports Medicine professionals from around the world! With the greatest speaker line-up assembled to date, the 2013 BSMPG Summer Seminar will be the WORLD'S most sought after Sports Medicine & Performance Seminar to date!!
Be sure to save the date now - hotels will fill fast with this event along with normal Boston traffic so start making plans now!
See you in Boston this May!!!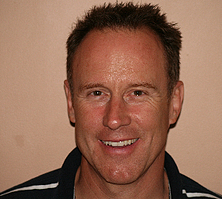 DR. MARK LINDSAY, BSc., D.C.
Lindsay Sports Therapy
SPONSORED BY:

Note: Dr. Mark Lindsay and Bill Knowles will be presenting together for 2-1 hour presentation blocks back-to-back
A world-renowned chiropractor and soft tissue specialist, Dr. Mark Lindsay is one of the most sought after therapists amongst professional, world and Olympic athletes.
Dr. Lindsay was named to the Canadian Olympic Committee medical team as a doctor and soft tissue therapist at six Olympic Games, including France (1992), Norway (1994), USA (1996), Japan (1998) and Australia (2000) and Canada (2010), working closely with Short Track Speed Skating Team, Bobsleigh Canada, Alpine Canada and Athletics Canada and Skate Canada. Mark also travelled as team doctor with the Short Track Speed Skating Team to the World Championships in Korea, China, USA, and England; Bobsleigh Canada to the World Championships in Austria and Germany; and Alpine Canada to the World Championship in USA, Italy and Spain. Dr. Lindsay was team doctor for Athletics Canada at the World Championships in Sweden, Spain, Greece and Canada, the Commonwealth Games in Canada, and the Goodwill Games in the United States.
Dr. Lindsay has been recognized for his outstanding work in the area of sports chiropractic when, in 1996, he was named "Outstanding Field Doctor" by the Canadian Chiropractic Sports Fellowship. This prestigious award was presented to Dr. Lindsay following his work with the double gold medalist; Olympic and World champion Donovan Bailey. Bailey set an Olympic and World record in the 100 meters at the Olympic games in Atlanta, Georgia, putting sports chiropractic on the world stage. During these same Olympic games, Mark worked closely with the Canadian men's Olympic Relay Team who also won gold in the 4 x 100 meter relay.
Dr. Lindsay's work has brought him around the world, consulting extensively with international and professional teams including NFL teams: the Oakland Raiders, Denver Broncos, Cleveland Browns, Indianapolis Colts; NHL teams: Toronto Maple Leafs, Ottawa Senators, Pittsburgh Penguins, Dallas Stars, Tampa Bay Lighting, the Columbus Blue Jackets; MLB teams: New York Yankees and with the Swedish National Soccer Team at the 2008 Euro Cup.
Dr. Lindsay is currently consulting with NFL, NHL and MLB players and teams and published his first book entitled: FASCIA – Clinical Applications for Health and Human Performance.
As the President of Lindsay Sports Therapy Inc., Dr. Lindsay runs a private practice and consulting business in Ontario, Canada. He is married to Kate Pace Lindsay, a three-time Olympian, World Champion and World Cup double Gold Medalist in Alpine Skiing and 1994 Canadian Female Athlete of the Year.
Mark received his Doctorate of Chiropractic from Palmer Chiropractic College and his Bachelor of Science in Kinesiology from the University of Guelph. He is a Certified Active Release Techniques Instructor and Provider and is completing his Masters of Neurological Science in the Clinical Neuroscience Program through the Carrick Institute for Graduate Studies and was appointed as an Assistant Clinical Professor in the Department of Surgery, Faculty of Health Sciences at McMaster University.