SPONSORED BY:

Register for the 2013 BSMPG Summer Seminar before May 4th and be entered to join our 2013 Speakers and select guests for our annual pre-conference workshop and speaker social. Each speaker below will present for 30 minutes with conversation, food, and drinks provided by BSMPG to follow.
Date: May 16, 2013
Time: Lectures start at 5:15pm with food and drinks to follow (exact time is subject to change)
Location: TBD
Cost: There is no way to register. Win to Get In! Register for the 2013 BSMPG Summer Seminar before May 4th and be entered to win a spot to this exclusive meeting. BSMPG will be awarding SIX tickets to this exclusive event to those that register for our seminar prior to May 4th!
SPEAKERS INCLUDE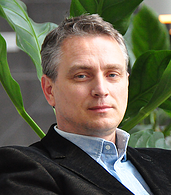 VAL NASEDKIN
Topic: Controlling adaptive and compensatory reactions in sports.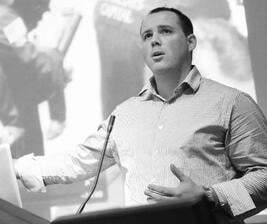 FERGUS CONNOLLY
Independent Consultant
Topic: The Performance Practitioner: Looking Ahead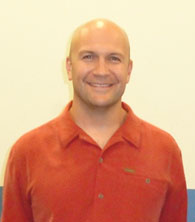 DR. JOHN MARCHESE
Topic: Screening Athletes: Don't Forget the Brain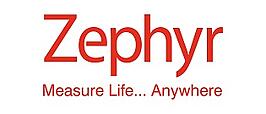 Dr. John Marchese is a highly sought after Chiropractic Physician in the Boston area, practicing at his clinic Marchese Sports Therapy in Woburn, MA. Dr. Marchese obtained a Bachelor of Science in Physical Education at the University of Rhode Island, and went on to complete his Doctor of Chiropractic at the Palmer College of Chiropractic in 1996. Dr. Marchese uses a combination of techniques based in the sciences, coupled with the application of restorative therapeutic exercises and the latest physiotherapeutic modalities, making his care at Marchese Sports Therapy innovative, fun and highly effective. Dr. Marchese enjoys working with a diverse patient base, ranging from professional athletes to neurologically compromise individuals with diseases such as MS and Parkinson's. In addition to his clinical practice, Dr. Marchese lectures locally and throughout the country on topics including but not limited to soft tissue techniques, strength and conditioning, therapeutic exercise and rehabilitative strategies.
Remember: this is an invite only event for seminar speakers and those that register to WIN!

TopCoder is an on-demand digital creation platform. They deliver custom software, algorithms/analytics, and front end solutions to customers of all sizes: from startup to Fortune 100 firms. TopCoder's platform uniquely leverages a community of 479000+ members who compete to solve your problems through online competitions. Complex projects/problems become a set of manageable contests that combine to give customers the best solution. TopCoder is returning again to help coaches and medical professionals in the direction of high end analysis, data visualization, and algorithm development.
Register now for the 2013 BSMPG Summer Seminar
A special thanks to: