BSMPG Just Got Better!
BSMPG is proud to announce the addition of Phil Hayward as a speaker within the Sports Medicine and Rehabilitation Track at the 2013 BSMPG Summer Seminar - May 17th and 18th, 2013! Phil joins Sports Medicine titans Robert Butler, Charlie Weingroff, Bill Knowles, and Mark Lindsay along with keynote speakers, Dr. Stuart McGill, Marco Cardinale, Fergus Connolly, Adriaan Louw and Marvin Chun for this weekend event. With the most thorough and integrated speaker line-up ever assembled, the 2013 BSMPG Summer Seminar will be the WORLD'S most sought after Sports Medicine & Performance Seminar to date!!
We are expecting the largest crowd in the history of BSMPG events with speakers and attendees traveling the globe to be in Boston in May of 2013!
See you in Boston next May!!!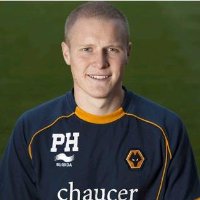 PHIL HAYWARD
Head of Medical Department
Wolverhampton Wanderers FC, United Kingdom
Topic: The Sporting Hip & Groin
Special Thanks To: