BSMPG is proud to announce Tara Mardigan, Nutritionist for the Boston Red Sox as a speaker within the popular Sports Fusion Track at the 2013 BSMPG Summer Seminar - May 17th and 18th, 2013! Tara joins BSMPG's largest and most comprehensive speaker set to date including Stuart McGill, Charlie Weingroff, and Mark Lindsay to name only a few. With the greatest speaker line-up assembled to date, the 2013 BSMPG Summer Seminar will be the WORLD'S most sought after Sports Medicine & Performance Seminar to date!!
Only 11 days left until 2013 BSMPG Summer Seminar - Limited seats currently available.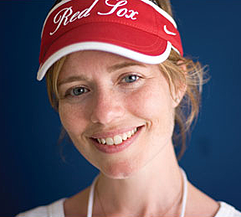 TARA MARDIGAN, MS, MPH, RD
SPONSORED BY:
Topic: Athlete Regeneration- Nutrition and Sport Science Strategies

· Boston Red Sox Team Nutritionist
· InsideTracker's Chief Nutritionists
· Nutritionist at the Lown Cardiovascular Center
· Formerly nutritionist at the Dana-Farber Cancer Institute
· Licensed dietitian/nutritionist
· Masters degree in nutrition communication and public health from Tufts University
· Bachelors degree in nutrition from the University of New Hampshire
Register today via paypal before it's too late. This event will sell out!
Special Thanks To: