The top technology companies in Sports Medicine and Performance choose BSMPG - each and every year!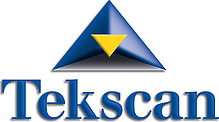 Currently, the direction of sports medicine and sports performance is collaborative in nature instead of opposing and or segregated. Facing the same injury rates as ten years ago, professional organizations are looking for better options in reducing injuries and maximizing
performance.
The most common need among performance coaches and medical staff is the need to decrease trauma or impairment, specifically the ones without contact (tackles and collisions) or overuse. A popular approach is to evaluate athletes for predisposing factors that can cause injury. Many teams have hired medical professionals to complete orthopedic evaluations and medical screenings. On occasion coaches and athletic trainers are adopting these strategies, integrating them within existing scenarios. However this approach is still arbitrary in nature and very subjective. In addition, the lack of objective data is one of the reasons that teams still find themselves losing athletes to preventable injuries.
At first glance, the idea of adding more information to the screening system can be perceived as something that would be a challenge with teams with limited time. However, a revised approach will allow better use of time to facilitate injury avoidance.
Read more about how Noraxon can help your athletes by clicking HERE.
A quick thank you to our sponsors: