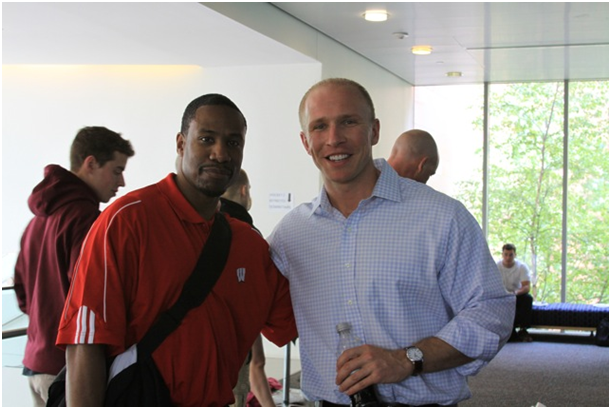 If
If you have never heard of Ray Eady, Strength and Conditioning Coach at the University of Wisconsin before, you will after this weekend. Ray's one of the brightest basketball strength coaches in the business and his business is getting basketball athletes STRONG! I was blessed to work with Ray earlier in his career and to say that Ray "gets it" as a strength coach is an understatement.
His balance of assessment, movement development, injury prevention and of course serious strength development has made him one of the most sought after basketball strength coaches around.
Take a sneak peek at what Ray will be discussing as he joins the top basketball coaches from across the country including, Brendon Ziegler - Oregon State, Jonas Sahratian - UNC-Chapel Hill, George Mumford and Brian McCormick this weekend in Boston.
Click HERE to view Ray Eady's lecture at the 2011 BSMPG, "Standing On The Shoulders Of Giants" Seminar