BSMPG is proud to announce the addition of Ben Prentiss as a speaker within the Sports Fusion Track at the 2013 BSMPG Summer Seminar - May 17th and 18th, 2013! Ben joins legendary track coach Randall Huntingon and keynote speakers, Dr. Stuart McGill, Marco Cardinale, Fergus Connolly, Adriaan Louw and Marvin Chun for this weekend event. With the most thorough and integrated speaker line-up ever assembled, the 2013 BSMPG Summer Seminar will be the WORLD'S most sought after Sports Medicine & Performance Seminar to date!!
We are expecting the largest crowd in the history of BSMPG events with speakers and attendees traveling the globe to be in Boston in May of 2013, and thus have already made plans to move our main lecture hall to a newly renovated multi-tier auditorium.
Be sure to save the date now - hotels will fill fast with this event along with normal Boston traffic so start making plans now!
See you in Boston next May!!!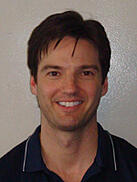 BEN PRENTISS, B.S. PICP Level 5
Prentiss Hockey Performance
Strength and conditioning coach Ben Prentiss has been working with professional and Olympic hockey players for over 14 years. Ben's unique training system encompasses speed, strength, power, agility, and flexibility, along with body composition and nutrition. This approach has allowed athletes to achieve their personal goals and reach optimal physical shape. Ben opened his own training facility, Bodytuning, twelve years ago in Darien, CT. Bodytuning, home of Prentiss Hockey Performance, is a 2,000 square foot gym containing unique equipment that has helped produce three Stanley Cup winners, NHL All-Stars, a Hart Trophy winner, and a Hobey Baker finalist .
Over the years Ben has trained professional hockey players on 21 of 30 NHL teams as well as members of the OHL, QMJHL, USHL, AHL, DEL (German Ice Hockey League), NLA (National League A Switzerland), FEL (Finnish Elite League), NCAA, Olympics, and World Championships. Ben's off-season training program has been recommended by coaches, advisors, and agents. Over two dozen media outlets have featured Ben's training techniques with his athletes, including Sports Illustrated, Men's Health, Fox Sports, and The Hockey News.

Prior to BodyTuning becoming a destination for athletes, Ben spent the off-season months in Scottsdale, Arizona at Poliquin Performance Center training NHL and NFL athletes. Ben's expertise in training is exemplified by a Level V certification with world-renowned strength coach Charles Poliquin. Based on the trainer's education and experience a Level V trainer must train a medalist at the international level and consequently Ben is one of a few trainers world wide with this credential.