BSMPG is proud to announce Dr. Rob Butler as a speaker within the popular Sports Medicine and Rehabilitation Track at the 2013 BSMPG Summer Seminar - May 17th and 18th, 2013! Dr. Rob Butler joins Dr. Stuart McGill and Marco Cardinale for this weekend event. With the greatest speaker line-up assembled to date, the 2013 BSMPG Summer Seminar will be the WORLD'S most sought after Sports Medicine & Performance Seminar to date!!
We are expecting the largest crowd to date with speakers and attendees traveling the globe to be in Boston in May of 2013, and thus have already made plans to move our main lecture hall to a newly renovated multi-tier auditorium.
Be sure to save the date now - hotels will fill fast with this event along with normal Boston traffic so start making plans now!
See you in Boston next May!!!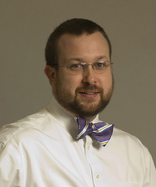 DR. ROBERT BUTLER
Duke University
Robert Butler, DPT, PhD is currently an Assistant Professor of Physical Therapy at Duke University and a Clinical Researcher for Duke Health Systems. Previously, he received his Bachelor of Science degree in Biology from Marietta College in 1999 and his Master of Science degree in Movement Science with a concentration in Biomechanics from Springfield College in 2001. He then received his PhD in Biomechanics and Movement Science from the University of Delaware in 2005. Following his PhD study, he completed a post-doc at the University of North Carolina at Chapel Hill before completing my DPT at the University of Evansville.
Dr. Butler's research has focused on the role of functional movement outcomes in identifying and addressing movement dysfunction as it relates to reducing injury risk, improving therapeutic outcomes, and reducing the rate of joint degeneration. He has presented abstracts at multiple national and international conferences and has a number of published of manuscripts in rehabilitation and biomechanical journals. Dr. Butler serves as a movement based outcomes consultant for a number of orthopedic and sports medicine groups nationally and internationally in populations ranging across the lifespan.