Stu McGill Workshop Added to 2013 BSMPG Summer Seminar!!
BSMPG is pleased to announce the addition of a small group workshop at the 2013 BSMPG Summer Seminar led by professor Stu McGill. Stu McGill is set to deliver his keynote presentation the morning of the 18th to all attendees with his workshop scheduled for the afternoon. Attendees interested in attending this workshop must sign up and register separately for this portion of the program.
This small group session is sure to fill up FAST! Sign up today to avoid disappointment.
56 days until the start of BSMPG 2013 - See you in May!!!
Remember: Book your HOTEL TODAY!!!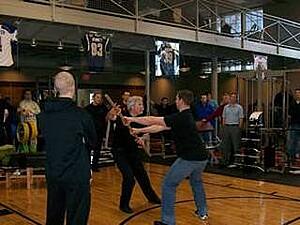 STU MCGILL, PHD
University of Waterloo
Topic: Why Everyone Needs Core Training: Implications For Performance & Injury Prevention
Workshop: Hands-on Demonstrations. This small workshop will have a limited number of seats and will take place in the afternoon of the 18th. Additional registration is required.
Stuart McGill is a professor of spine biomechanics at the University of Waterloo. He has been the author of over 200 scientific publications that address the issues of low back function, injury mechanisms, development of evidence-based rehabilitation and performance exercise, diagnosis, and the formulation of injury avoidance strategies. As a consultant, he has provided low back expertise to various government agencies, many corporations, elite athletes and teams from many countries, and legal firms. Working at the interface between basic foundational science and clinical practice, he is one of the few scientists who is regularly asked for consult by the medical community regarding particularly difficult back cases, and by world-class athletes from around the world.
See Stu and other top Sports Medicine and Performance professionals from around the world at the 2013 BSMPG Summer Seminar - May 17&18.
Remember: McGills Workshop has a limited number of seats. Register today before this once in a lifetime opportunity fills up.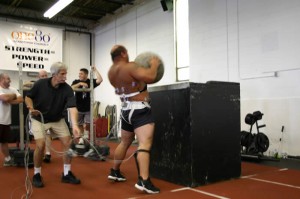 Learn from Stu McGill in a small group workshop setting at the 2013 BSMPG Summer Seminar.