BSMPG is proud to announce the addition of Bobby Alejo as a speaker within the Sports Fusion Track at the 2013 BSMPG Summer Seminar - May 17th and 18th, 2013! Bobby joins legendary track coach Randall Huntingon and Ben Prentiss along with keynote speakers, Dr. Stuart McGill, Marco Cardinale, Fergus Connolly, Adriaan Louw and Marvin Chun for this weekend event. With the most thorough and integrated speaker line-up ever assembled, the 2013 BSMPG Summer Seminar will be the WORLD'S most sought after Sports Medicine & Performance Seminar to date!!
We are expecting the largest crowd in the history of BSMPG events with speakers and attendees traveling the globe to be in Boston in May of 2013, and thus have already made plans to move our main lecture hall to a newly renovated multi-tier auditorium.
Be sure to save the date now - hotels will fill fast with this event along with normal Boston traffic so start making plans now!
See you in Boston next May!!!

BOBBY ALEJO
North Carolina State Wolfpack
Assistant Athletics Director for Strength and Conditioning Bob Alejo oversees all of the strength and conditioning efforts of the department, and coordinates the day-to-day efforts of the men's basketball team.

Prior to joining the Wolfpack staff in April, Alejo served as the Director of Strength and Conditioning for the Oakland A's, a position he also held from 1993-2001. In that role, he was responsible for all aspects of the organization's year-round physical preparation at both the major league and minor league levels.

Prior to rejoining the A's, Alejo was the Director of Strength and Conditioning at UC Santa Barbara from 2005-2008. During that time he was also a member of the 2008 U.S. Olympic Team as strength and conditioning coach for the Gold medal-winning men's beach volleyball team of Todd Rogers and Phil Dalhausser.
Even this guy is excited that Bobby is speaking at BSMPG!!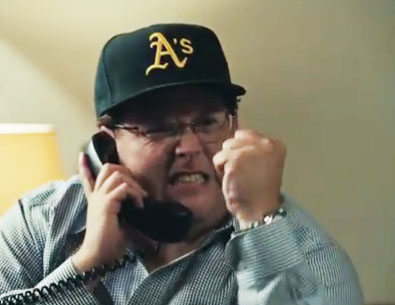 Registration is now open - Register before the New Year and receive a discounted Price!